Threshing and crushing machine "REBLER" LGU 304
The machine is simple to use, it's highly efficient and beside leaf threshing it partly separates leaves from stems and classifies leaves. It gives excellent processing results (mint, melissa, sage, thyme, oregano, rosemary). The machine has a possibility to work in two different modes, like threshing and crushing machine or like vibration separator. This represent a great advantage because with one machine two processes are covered.
1. Threshing and crushing mode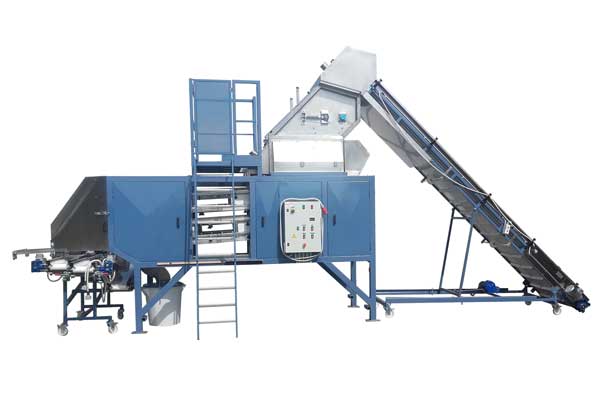 In order to use the machine REBLER LGU 304 you will need belt conveyor. The material is loaded by a belt conveyor VARIO 508 into the threshing and crushing part, which removes the leaves from the stems and selects the material in five different fractions.
I,II - Stems
III - Leaves - small fraction
IV - Leaves - big fraction
V - Dust
During the processing of fennel, only fraction IV is good material. First three fractions are waste, and the fifth fraction are small light straws.
Fractions III and IV (or in case of fennel only fraction IV) are further processed.
2. Vibration separator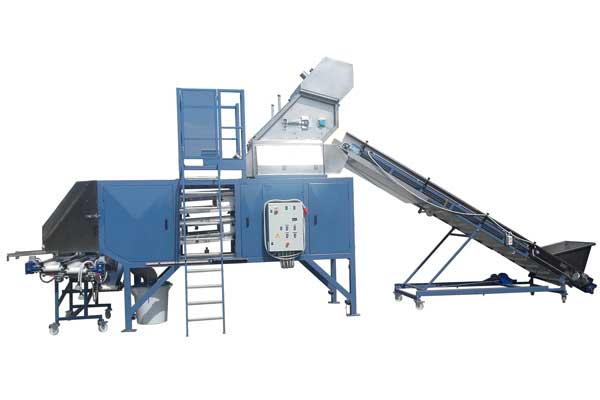 The machine is used like vibration separator when the material is loaded into the first opening on the machine, by simple change of the belt conveyor's angle. The machine has four sieves and enables the classification of the processed material. Changing of sieves is simply and fast.
Engine power: 1.5 KW; 2 x 0,55 / 380V
Number of sieves: 4
Sieve size: 3000x1000mm
Regulation: Electronic regulation
Approximate weight: ~1000 kg